ISO 14001 Environmental Management
Helping you protect the environment, meet your legal obligations and strengthen your brand.
ISO 14001 sets the standard for Environmental Management Systems.
If you want to reduce waste management costs and demonstrate your commitment to protecting the environment, you need ISO 14001 certification. Implementing this global standard will also help your organisation comply with increasingly stringent environmental laws and regulations, as well as building trust with customers and other stakeholders.
Any business, of any size, in any sector can implement the ISO 14001 framework and apply for certification of their environmental management plan. This makes ISO 14001 one of the most popular standards in the world. Our expert consultants can provide you with all the guidance and advice you need to develop compliant policies for your organisation.
Why should I apply for ISO 14001 certification?
Businesses face increasing pressure from customers, regulators and governments to reduce their environmental impact. Gaining ISO 14001 certification is the clearest way to show your organisation's commitment to this goal. As well as helping you meet your existing legal obligations, our ISO 14001 consultants can help your business prepare for changes to environmental legislation, reduce costs and strengthen its environmental reputation.
Here are some benefits of implementing ISO 14001
Identify cost savings, particularly in your resource, waste and energy management.
Improve efficiency and reduce environmental impact across your product life cycle.
Improve your corporate image and credibility, so helping you win new customers.
Quantify, monitor and control the ongoing environmental impact of your operations.
Ensure your organisation understands and complies with environmental legislation, so reducing the likelihood of fines and prosecutions.
Improve the environmental performance of your supply chain.
Potentially reduce the costs of public liability insurance for your organisation.
Clearly identify leadership responsibilities and improve employee engagement through improved communications.
These are just some of the benefits of using a robust environmental management system to streamline processes. They will help your company stand out from the competition, which can lead to increased sales. What's more, they will help your company save money by reducing waste, energy and water consumption.
ISO 14001 Certification Process
Certification couldn't be simpler, thanks to our four stage process.
The first stage is the completion of an ISO compliant manual, which can be done by one of our experienced consultants, or by yourself using our templates.
Stage two is implementation. In this step, your new manual will need to be brought into use at your organisation. Our dedicated consultant will be at hand to advise you on the best ways to do this.
Stage three is certification. To achieve your ISO certification, 3rd party certification company must visit your organisation and ensure that the processes documented in your manual are being followed correctly.
The final stage is surveillance. Your manual and processes must be checked each year to ensure your certification remains valid.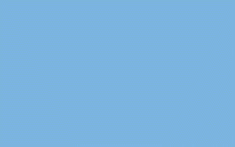 The 4 Stages of ISO Certification
Using our 'keep it simple' approach to ISO, we have simplified the certification process into four easy to understand stages.
For advice or an instant quotation, please call us on +965 25712190