ISO 55001 ASSET MANAGEMENT SYSTEM
Manage business assets across their life cycle, from acquisition to decommission.
All organisations have assets. These can be physical, such as vehicles, buildings and equipment, or intangible, such as your brand or intellectual property. Such assets have a value to your business and the ISO 55001 standard helps you protect and enhance that value.
The ISO 55001 standard provides the framework for a structured Asset Management System. This will enable you to manage your business assets across their lifecycle, from acquisition to decommission. The system provides an efficient way to control the risks and costs associated with asset ownership, while supporting continual improvement and value creation.
Why should I apply for ISO 55001 certification?
The Standard builds on the Publicly Available Specification 55 (PAS 55), which the Institute of Asset Management (IAM) developed in the UK. The PAS 55 approach has a proven record of success in the utility (water, electric and gas) industries. Now the ISO 55001 standard enables other sectors to benefit from a similarly robust approach to asset management.
The ISO 55001 Asset Management System will equip you with an industry best practice approach to managing assets across their lifecycle. It will provide you with a common language for communicating the value of assets to financial stakeholders, such as investors, credit agencies, bondholders and insurers.
Here are some benefits of implementing ISO 55001
Improved financial performance – The ISO 55001 Asset Management System can improve you return on investment by managing expenditure, driving down costs and protecting asset values.
Improved risk management – The framework's structured reviews enable you to give your managers accurate information on assets. This will improve operational efficiency and effectiveness while reducing the risks of asset ownership.
Standardised reporting – ISO 55001 enables your organisation to compare its performance with other industries, in the public and private sectors, to ensure you are implementing best practice.
Enhanced reputation – Implementing ISO 55001 will ensure your company complies with its legal obligations and protects its assets, so increasing customer satisfaction and stakeholder confidence.
Strengthened business growth – This structured and coordinated asset management system will help you develop clear plans that everyone understands and can support, so driving process improvements across your organisation.
Enhanced environmental performance – Through improved asset management, you will improve business sustainability and meet the expectations of your stakeholders for economic performance and social responsibility.
ISO 55001 Certification Process
Certification couldn't be simpler, thanks to our four stage process.
The first stage is the completion of an ISO compliant manual, which can be done by one of our experienced consultants, or by yourself using our templates.
Stage two is implementation. In this step, your new manual will need to be brought into use at your organisation. Our dedicated consultant will be at hand to advise you on the best ways to do this.
Stage three is certification. To achieve your ISO certification, 3rd party certification company must visit your organisation and ensure that the processes documented in your manual are being followed correctly.
The final stage is surveillance. Your manual and processes must be checked each year to ensure your certification remains valid.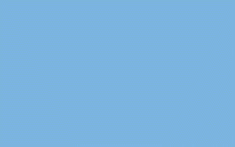 The 4 Stages of ISO Certification
Using our 'keep it simple' approach to ISO, we have simplified the certification process into four easy to understand stages.
For advice or an instant quotation, please call us on +965 25712190