ISO 45001 - Health and Safety Management
Reduce health and safety risks, protect your employees and don't break the law.
ISO 45001 is the internationally recognised standard for Occupational Health and Safety Management Systems. By implementing its best-practice processes, you can help your company identify and control its health and safety risks.
Achieving ISO 45001 certification demonstrates that your company is committed to reducing accidents, complying with the law and improving its overall health and safety performance. This can lead to increased employee, customer and stakeholder confidence in your management systems. It can also enhance your company's brand and give you a competitive advantage.
Why should I apply for ISO 45001 certification?
Every business has to comply with health and safety legislation. The ISO 45001 standard ensures your organisation, whatever its size or sector, meets its legal obligations. It is evidence that you are dedicated to tackling health and safety risks. It also shows your commitment to reducing the personal risks to your employees as well as the disruption costs to your business.
Here are some benefits of implementing ISO 45001
Ensure awareness and compliance with your legal obligations, including the latest health and safety regulations, so minimising the risk of legal action.
Improve your corporate image and credibility with regulators, customers, employees, suppliers and other stakeholders.
Protect the health and well-being of your employees, sub-contractors and the public.
Minimise employer's liability by adopting proactive rather than reactive controls.
Reduce accident and incident rates by identifying and removing workplace hazards.
Improve your incident investigation process, helping you prevent repeat incidents.
Increase your employee motivation, by involving them in the process of creating a safer workplace.
Boost productivity by preventing incidents that disrupt your business.
ISO 45001 Certification Process
Certification couldn't be simpler, thanks to our four stage process.
The first stage is the completion of an ISO compliant manual, which can be done by one of our experienced consultants, or by yourself using our templates.
Stage two is implementation. In this step, your new manual will need to be brought into use at your organisation. Our dedicated consultant will be at hand to advise you on the best ways to do this.
Stage three is certification. To achieve your ISO certification, 3rd party certification company must visit your organisation and ensure that the processes documented in your manual are being followed correctly.
The final stage is surveillance. Your manual and processes must be checked each year to ensure your certification remains valid.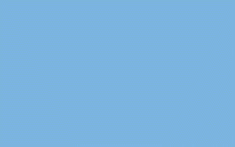 The 4 Stages of ISO Certification
Using our 'keep it simple' approach to ISO, we have simplified the certification process into four easy to understand stages.
For advice or an instant quotation, please call us on +965 25712190