ISO 27001 Information Security Management
Protect corporate information and data, manage threats and gain customer confidence.
The way in which you look after and use corporate information can mean the difference between success and failure for your business. Get it right and you'll grow your customer-base. Get it wrong and the risks and penalties can stop you in your tracks.
ISO 27001 certification demonstrates that your business has systems in place to protect corporate information and data, whether this is online or offline. By gaining ISO 27001, customer and stakeholder confidence is increased and your company's reputation is improved, allowing you to stand out amongst competitors.
Why should I apply for ISO 27001 certification?
By becoming ISO 27001 certified companies are showing a commitment to ensuring that adequate security controls are in place to protect information and data from being accessed, corrupted, lost or stolen.
Here are some benefits of implementing ISO 27001
Keeps confidential information secure.
Provides customers and stakeholders with confidence in how you manage risk.
Allows for secure exchange of information.
Allows you to ensure you are meeting your legal obligations.
Helps you to comply with other regulations (e.g. SOX).
Provide you with a competitive advantage.
Enhanced customer satisfaction that improves client retention.
Consistency in the delivery of your service or product.
Manages and minimises risk exposure.
Builds a culture of security.
Protects the company, assets, shareholders and directors
ISO 27001 certification demonstrates your compliance with internationally recognised standards of information security.
ISO 27001 Certification Process
Certification couldn't be simpler, thanks to our four stage process.
The first stage is the completion of an ISO compliant manual, which can be done by one of our experienced consultants, or by yourself using our templates.
Stage two is implementation. In this step, your new manual will need to be brought into use at your organisation. Our dedicated consultant will be at hand to advise you on the best ways to do this.
Stage three is certification. To achieve your ISO certification, 3rd party certification company must visit your organisation and ensure that the processes documented in your manual are being followed correctly.
The final stage is surveillance. Your manual and processes must be checked each year to ensure your certification remains valid.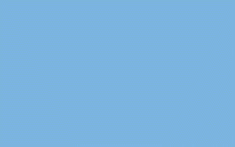 The 4 Stages of ISO Certification
Using our 'keep it simple' approach to ISO, we have simplified the certification process into four easy to understand stages.
For advice or an instant quotation, please call us on +965 25712190