ISO 22000 Food Safety Management / HACCP
Improve food safety by reducing risks and following the Codex HACCP Principles.
Use the ISO 22000 framework to keep food safe, from producer to consumer.
By helping you improve communications along your food supply chain, the ISO 22000 framework will help you deliver safe and healthy food to your customers. This globally recognised standard complies with the Codex HACCP Principles and has regulatory approval. Using its Food Safety Management System will help you ensure the food you supply is of a high standard and free from contamination.
Why should I apply for ISO 22000 certification?
By becoming ISO 22000 certified, you will demonstrate your commitment to food safety to customers and other stakeholders. You will also introduce internationally recognised Food Safety Management processes into your business that will strengthen your risk management controls, and improve transparency and accountability. This will enhance your brand's reputation, which in turn will give you a competitive advantage and help you win new business.
Here are some benefits of implementing ISO 22000
Embed internationally recognised Food Safety Management processes in your business.
Strengthen risk management controls across your food supply chain.
Improve the confidence of customers, suppliers and other stakeholders in the safety of your food and your ability to reduce health risks.
Improve transparency and accountability in your organisation by clarifying responsibilities
Improve transparency and accountability in your organisation by clarifying responsibilities.
Help you optimise and update your systems through a process of continuous improvement, so they remain effective.
Reassure your management team that the organisation has robust and effective food safety procedures across its supply chain.
Ensure your entire food supply chain has robust controls that prevent the introduction of hazardous materials and contamination.
ISO 22000 Certification Process
Certification couldn't be simpler, thanks to our four stage process.
The first stage is the completion of an ISO compliant manual, which can be done by one of our experienced consultants, or by yourself using our templates.
Stage two is implementation. In this step, your new manual will need to be brought into use at your organisation. Our dedicated consultant will be at hand to advise you on the best ways to do this.
Stage three is certification. To achieve your ISO certification, 3rd party certification company must visit your organisation and ensure that the processes documented in your manual are being followed correctly.
The final stage is surveillance. Your manual and processes must be checked each year to ensure your certification remains valid.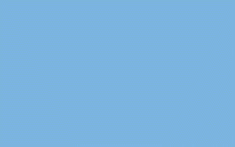 The 4 Stages of ISO Certification
Using our 'keep it simple' approach to ISO, we have simplified the certification process into four easy to understand stages.
For advice or an instant quotation, please call us on +965 25712190