ISO 50001 Energy Management
Reduce your energy use, boost business efficiency and cut costs.
The ISO 50001 energy management system will help your business establish industry best practices in energy efficiency. By improving performance and reducing consumption, you will save money, help protect the environment and enhance your brand's green credentials. This can give you a distinct competitive advantage because the ISO 50001 certificate clearly demonstrates to customers and other stakeholders that your business is committed to reducing its environmental impact.
Why should I apply for ISO 50001 certification?
The ISO 50001 standard can help your business improve its business processes, use resources more efficiently and save money by cutting your energy consumption and carbon emissions. The standard is suitable for all businesses in the private and public sector from sole traders to multinational organisations.
Here are some benefits of implementing ISO 50001
Reduce greenhouse gas emissions: this standard will help you meet energy efficiency targets (voluntary or mandatory) and comply with legislation to reduce your carbon footprint.
Increase cost savings: by using the standard's structured approach to managing your energy consumption you can reduce your energy costs.
Improve understanding of equipment: by integrating your energy management system with other management systems you'll gain additional insights into your energy use
Better decisions: the ISO 50001 framework helps you gather accurate data on energy use, so you can design more efficient systems and processes for your business
Increase energy awareness: implementing ISO 50001 will help you communicate your energy efficiency policies more effectively to employees
Get it right first time: the ISO 50001 structured framework will help your employees implement energy saving processes effectively
Enhance your brand: achieving ISO 50001 certification will show your commitment to corporate social responsibility and enhance your image and credibility with customers and other stakeholders
Secure energy supplies: by identifying your exposure to energy supply risks, ISO 50001 helps you take steps to reduce them
Improve operational efficiencies: the ISO 50001 framework will help you develop efficient maintenance practices that reduce energy consumption.
ISO 50001 delivers immediate benefits and long-term savings. By showing where you are wasting energy, it can help you start saving money from day one with improved energy efficiency. Over time, this can enhance your brand reputation and open up new business opportunities as renewable energy technology develops.
ISO 50001 Certification Process
Certification couldn't be simpler, thanks to our four stage process.
The first stage is the completion of an ISO compliant manual, which can be done by one of our experienced consultants, or by yourself using our templates.
Stage two is implementation. In this step, your new manual will need to be brought into use at your organisation. Our dedicated consultant will be at hand to advise you on the best ways to do this.
Stage three is certification. To achieve your ISO certification, 3rd party certification company must visit your organisation and ensure that the processes documented in your manual are being followed correctly.
The final stage is surveillance. Your manual and processes must be checked each year to ensure your certification remains valid.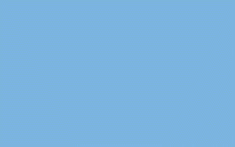 The 4 Stages of ISO Certification
Using our 'keep it simple' approach to ISO, we have simplified the certification process into four easy to understand stages.
For advice or an instant quotation, please call us on +965 25712190